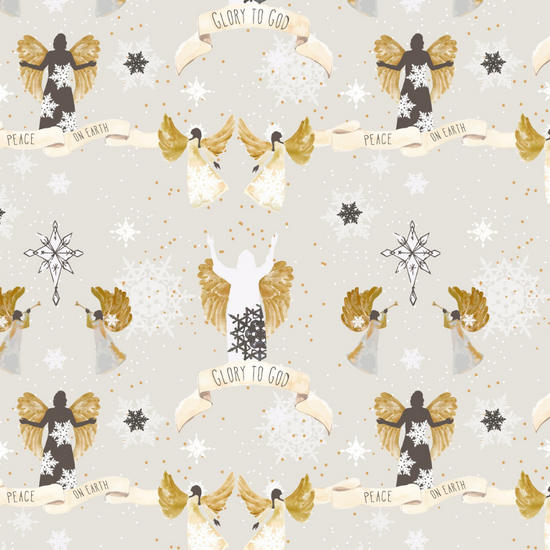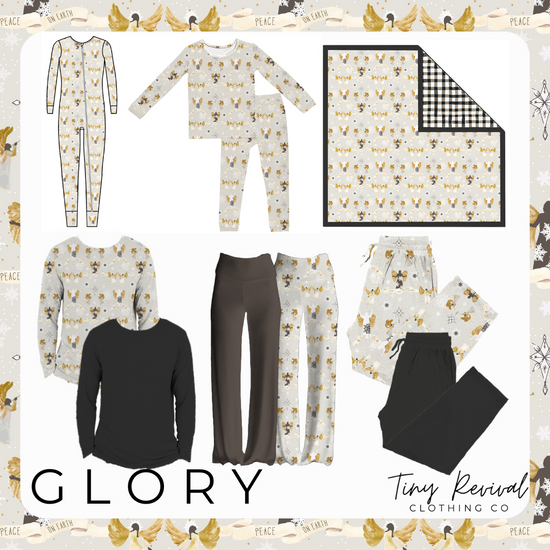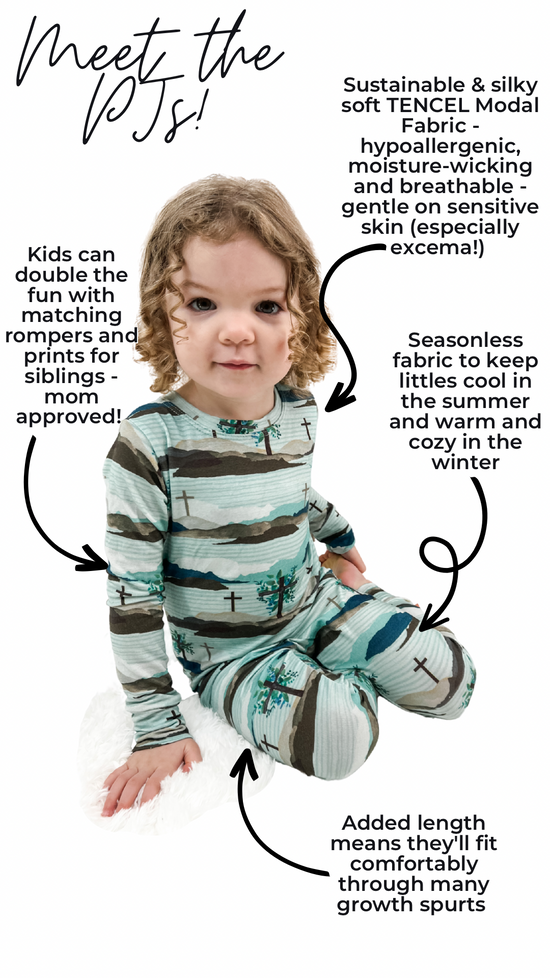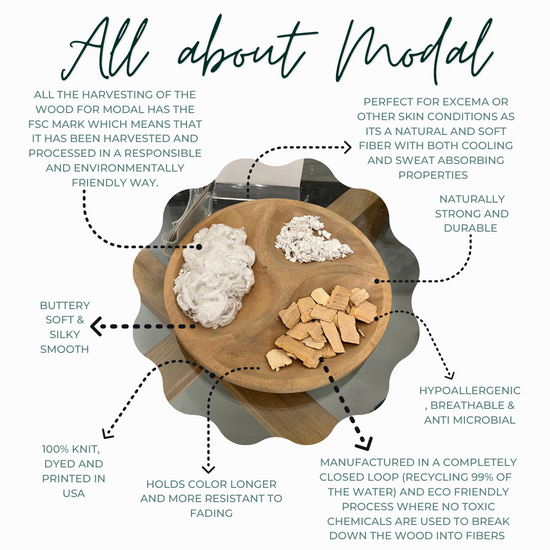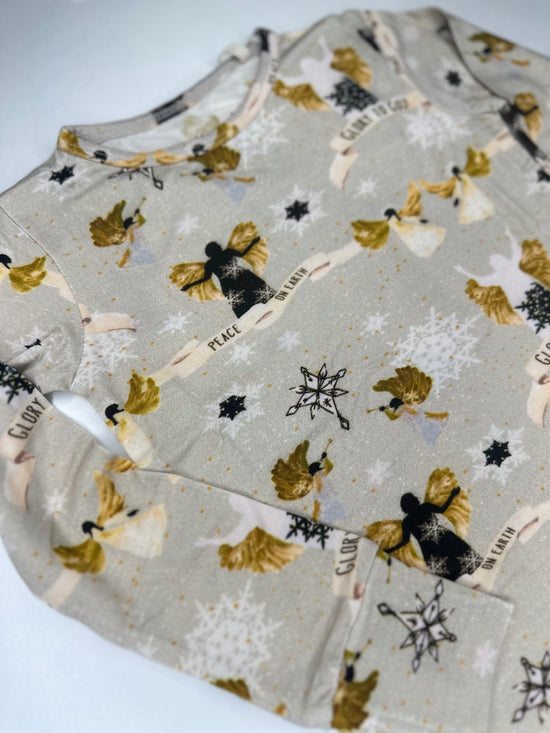 Glory Long Sleeve Pajamas
Make a Difference with Every Purchase
Shop with purpose at Tiny Revival – your choice not only brings comfort and style to your family but also actively combats human trafficking. Join us in making a significant impact, one purchase at a time.
Order in the next to get it between and
Description
Sizing
Reviews
Shipping & Returns
Wearable Art
Sustainable & Ethical Impact
Description
Create magical bedtime memories with our Glory Print Kids Long Sleeve Pajamas. Featuring Christmas angels and the uplifting message "Glory to God" in a neutral tone, these pajamas bring festive cheer to your little one's sleep routine. Crafted from our Tencel Modal fabric, hand watercolored by our exclusive artist, and made by fair trade artisans in India, these pajamas are a delightful combination of comfort and holiday spirit.
Key Features:
Whimsical Design: The Glory print showcases Christmas angels and the message "Glory to God," creating a whimsical and joyful bedtime atmosphere.

Tencel Modal Softness: Ensure a cozy night's sleep with the softness of our Tencel Modal fabric, perfect for delicate skin.

Fair Trade Craftsmanship: Ethically made by fair trade artisans in India, these pajamas embody our commitment to responsible and sustainable fashion.

Long Sleeve Warmth: Ideal for the cooler season, the long sleeves provide extra warmth for a comfortable night's sleep.
Sizing
Wearable Art
Experience the beauty of wearable art in every piece, handpainted by our talented artist, Emily Drew Mash.
Sustainable & Ethical Impact
At Tiny Revival, we believe in the power of conscious choices, and your purchase goes beyond just stylish clothing for your little ones. Our garments arrive beautifully packaged in our biodegradable & compostable bags, a part of our Responsible Packaging Movement. It's our way of ensuring that the joy of receiving our clothes is shared with the environment.
But the impact doesn't stop there. With every purchase, a portion is dedicated to A21, an organization committed to eradicating human trafficking through awareness, intervention, and aftercare. Your choice actively contributes to this cause, making a tangible difference in the fight against modern-day slavery.
Moreover, our commitment to ethical practices extends to our fair trade manufacturing artisans in India, where predominantly women artisans craft each item. By providing meaningful employment, we not only create exquisite clothing but also offer hope, income, and support for their children's futures.
At Tiny Revival, we're not just delivering the highest quality clothing for your little ones; we're crafting a brighter, more compassionate world. Join us in this impactful journey, where your choices echo beyond fashion and resonate with lives, communities, and the planet.